​​​​CAD Design Services
​We specialize in complex 3d shapes
​and working with your design staff to reduce lead-time.
​Our tool libraries use standard off-the-shelf tooling whenever possible. Many of our clients take advantage of our custom tool library service: your preferred tools, feeds, speeds, and tool numbers. Just another way we can help reduce down-time, keeping your machine stocked and ready to go!
Some of the reasons to use 3d Extreme!

Avoid down-time while your machine waits for programs

​
Provide assistance if your programmers are backed up

Obtain help to take on the complex jobs

Receive extra support to make a short delivery

Design and program EDM electrodes

Acquire aid with outsourcing if your machines are full

Work concurrently with your design staff & reduce lead-time

Years of experience that started at the machine​

​
If you're not sure which machine will be available when it comes time to run the part, you can choose to have us post it for multiple machines.
​Every program is shipped out via fast DSL and includes the G-code Program, a full Tool description setup sheet, and an NC Verified picture.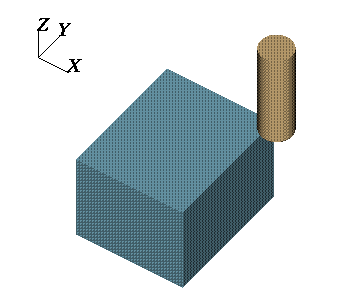 We are able to customize our posts for almost any machine, providing your CNC programs in the custom format you need and that your operators are familiar with using.
​Do you waste time having to change a line or two in every program? You shouldn't have to. We'll make sure that we customize a post just for your machines so that your programs are always ready to run!